Like any other room in your house, the bedroom sometimes needs a face-lift. Luckily, with good planning you can transform your bedroom without spending more than you can comfortably afford. There are lots of ways to spruce up a bedroom to make it more inviting and comfortable. The design and build teams here at Renewal Design-Build in Decatur, Georgia completely understand and would love to help turn your bedroom into your own personal oasis.
Before starting the process of remodeling your bedroom you should think about the look you want to achieve. Do you want sultry and passionate or do you want something a little tamer? Do you prefer dark colors, or light? Some great design ideas for your bedroom are:
• Add Height to the Ceiling: Increasing the ceiling height in bedrooms on a second floor, or those in a single level house, immediately makes the room more spacious looking. Adding skylights to allow natural light to enter will also help to change the look and feel of your bedroom.
• New Color Paint: Nothing gives new life to a room like a new coat of paint, especially if you use a different color. Light, smooth colors are best for bedrooms, so choose shades like light blue, white and beige. However, you should be guided by the colors you like and your own personal taste. Keep in mind that bright, loud colors are not generally calming and may prevent you from relaxing and falling asleep.
• Change Light Fixtures: Light fixtures can easily transform a bedroom from drab and boring to fanciful or elegant. Apart from the type of bulb that you use, changing the fixture and the switch can give the bedroom a different look. Using dimmer switches in your bedroom helps to reduce your electricity bill and controls the brightness in the room. You can add reading lights if you like to read in bed.
• Add Some Molding: Trimmings, such as molding and trim can add a different dimension to the look of a room. Choose a design that you like and which works well with the décor of your bedroom. You can look for these by yourself, but getting professional help is a good way to ensure that they are installed properly.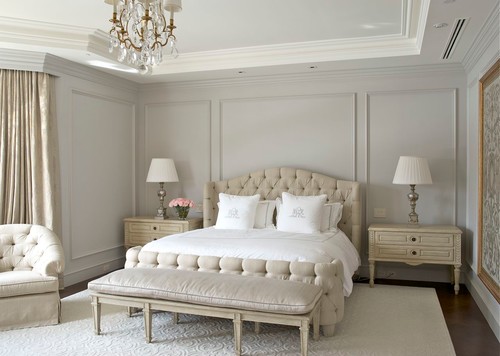 • Storage: Even the type of storage you use can help transform a run-of-the-mill bedroom into one you actually want to spend time in because of how good it looks. Installing modern storage units not only gives you much more space, it can also bring new life to your bedroom, making it orderly and neat. Even though a bedroom is primarily for sleeping, the fact that you spend so much of your life in there means that you should have one that that makes you feel comfortable.
Bedroom remodeling in Decatur, Georgia or the greater Atlanta area is only part of our lines of expertise. Renewal Design-Build is a full-service design-build company with focus on residential remodeling. Give us a call any time to discuss your options or to talk about helping us design your dream home.
http://renewaldesignbuild.com/wp-content/uploads/2014/11/11-506-E1-0071.jpg
750
501
Renewal Design-Build
http://renewaldesignbuild.com/wp-content/uploads/2016/02/Renewal-15yrs-Logo-1.png
Renewal Design-Build
2014-09-22 13:26:12
2015-05-06 14:48:27
Want to Give New Life to Your Bedroom? Remodeling to the Rescue!